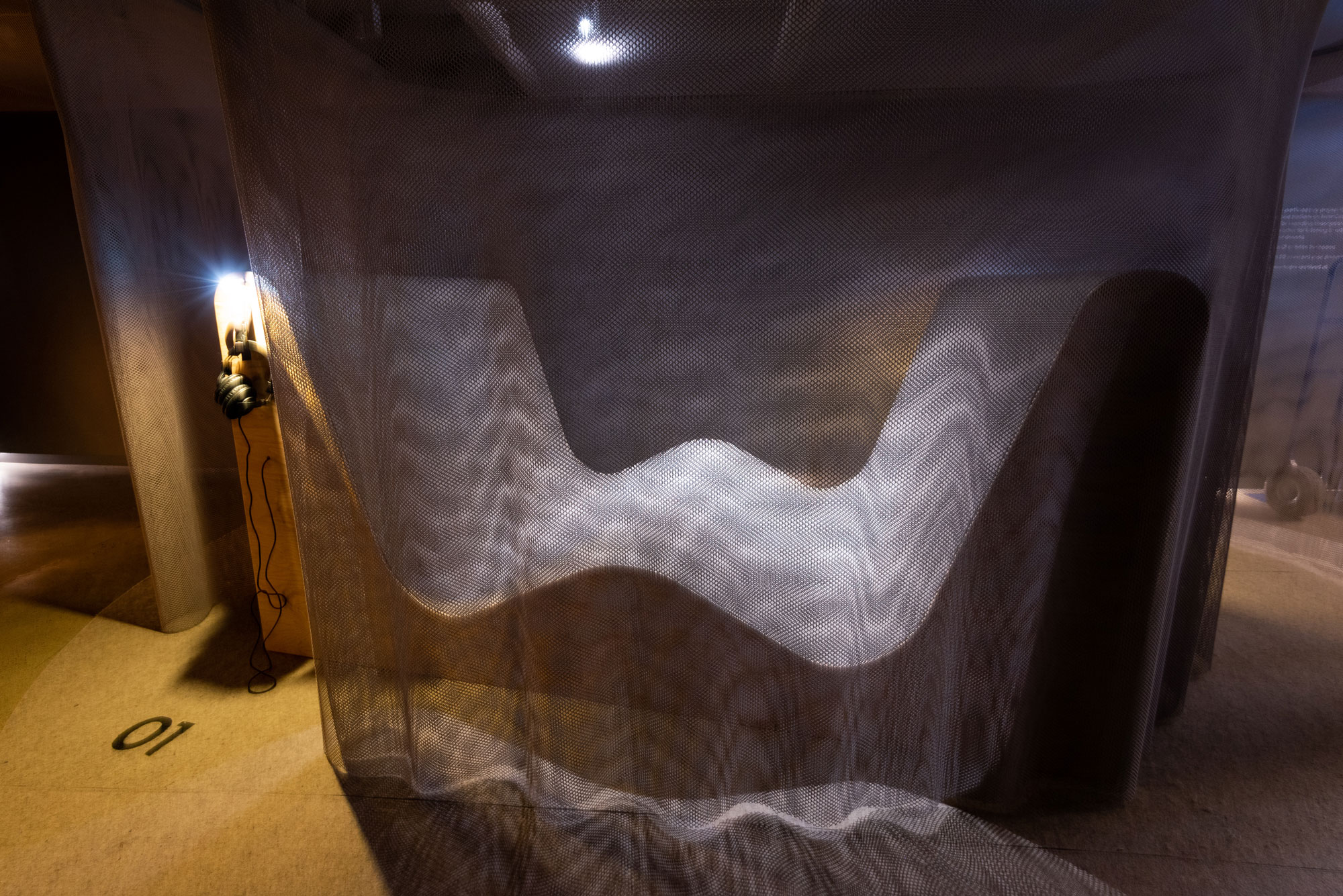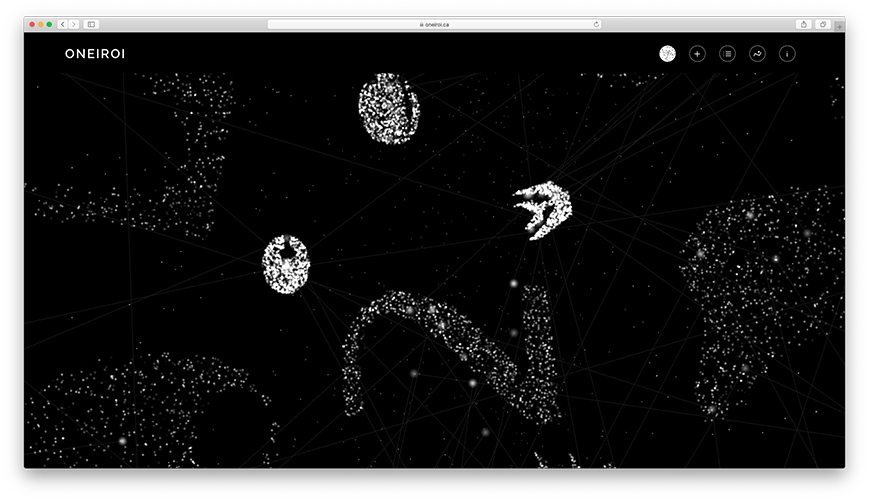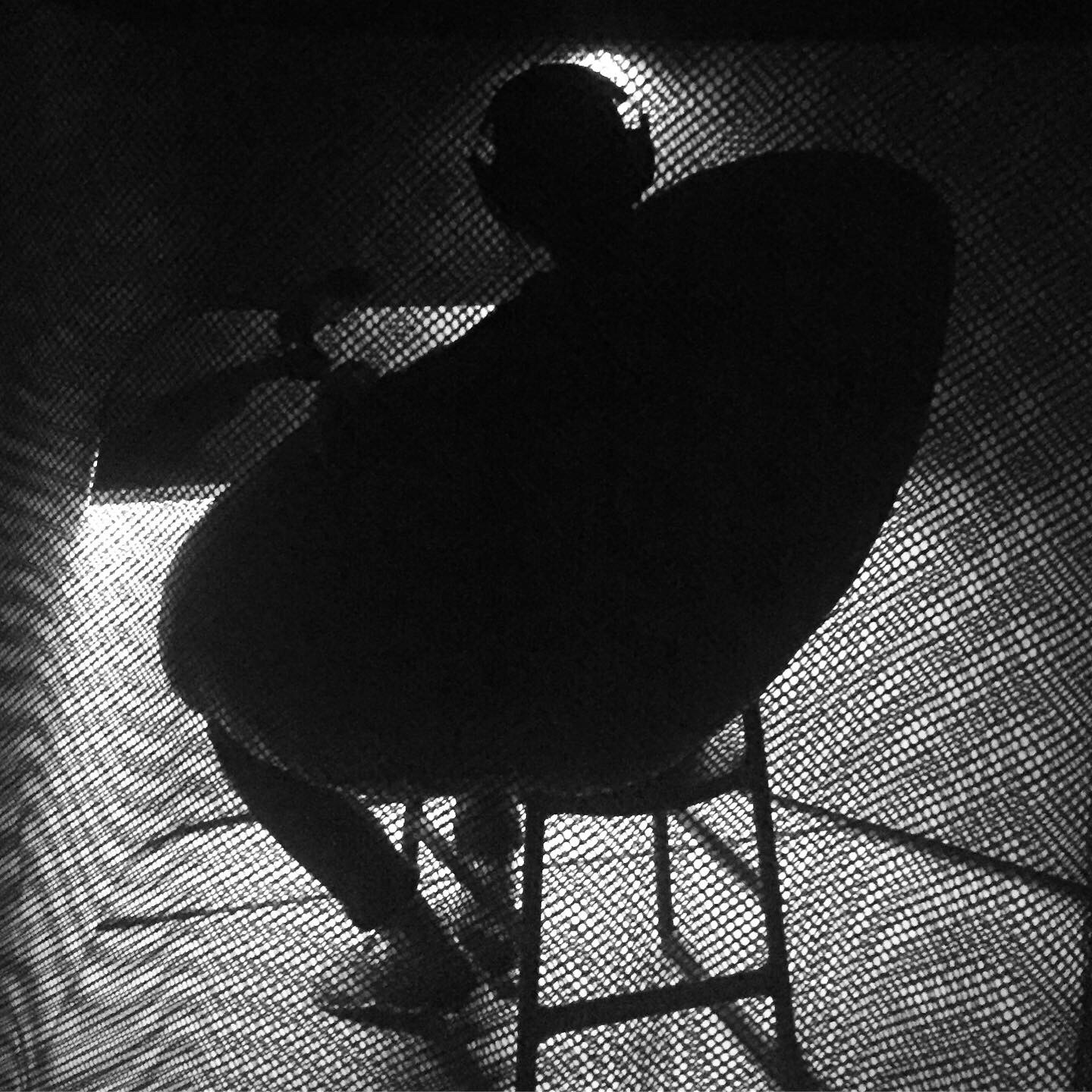 Oneiroi is a log of what people see in their sleep. It contains audio, visual and written narratives of people's dreams in a list (Log), an animated virtual field (Atlas), and two physical Stations. Oneiroi works as an audio-visual, participatory project connecting a webpage to a physical space. It is an evolution of dreamgrove.org, a 2008 multimedia work. The Log, Stations and Atlas are updated as new content enters the database, each dream tagged with actions, feelings, things or elements within it.
The Stations — one for recording dreams, one for listening to them — were built, programmed, and operated as part of New Circadia, an immersive exhibition at the University of Toronto's Daniels Architecture and Design Gallery.
Installation, Exhibition, Webpage:
University of Toronto Daniels Architecture & Design Gallery.

Commission, New Circadia: Adventures in Mental Spelunking
Nominee, Webby Award 2020
Concept, Design: Chrysoula Voulgari, Petros Babasikas
Development: Dimitris Doukas, Christos Triantafyllis (CODE ETC)
Fabrication & Installation: Anton Skorishchenko, Robert Lee, Marienka Bishop-Kovac, Phat Le
New Circadia Curators: Richard Sommer, Nataly Fizer, Emily Stevenson
︎oneiroi.ca